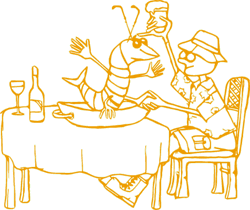 Last Updated on February 10, 2022
Every traveler should consult his personal doctor or a health center one month before his departure.
Covid-19 and variations, of course, is a concern in 2020 and 2021.
Hepatitis A vaccine is recommended to every traveler.
Typhoid fever vaccine is recommended to every traveler who plans to eat and drink outside any big restaurant or hotel.
Yellow Fever vaccine is recommended to every tourist visiting Brazil, especially if visiting the forest regions, like the amazon jungle.
Zika and Dengue – there is no vaccine against those diseases.
In order to avoid those and other diseases transmitted by mosquitos, use long sleeves, long trousers, hats and shoes. Apply insect repellent which contains 25-50% DEET (N, N-dietil-3 – methylbenzamide) or 20% picaridin (Bayrepel) on the exposed skin. DEET can also be applied on cloths. Unless there is a window screen, avoid sleeping with the window open. If that is not possible, use a mosquito net. Otherwise, use a mosquito coil to fill the room with insecticide. The sexual transmission of the Zika virus through a male partner is possible. If you have sexual relations (vaginal, anal or oral) with a man, while traveling, you must use condoms.
You should not drink water from the water tap unless it has been filtered, boiled or chemically disinfected. You should not drink anything that is not bottled or anything with ice. Avoid eating fruits or vegetables, unless they are cooked or peeled. Avoid cooked foods that are cold or that were left at the ambient temperature, since those are especially dangerous. Avoid to eat or drink foods and drinks from the street vendors. It is strongly advised that you should not eat raw or undercooked meat, especially if it is fish.
You should immediately take an antidiarrheal medicine if you have a significant diarrhea three or more times under a period of 8 hours, or five or more times under a period of 24 hours, especially if you also have fever, nauseas, cramps, vomits or blood in your faeces. You should look for medical help in case of serious diarrhea or of diarrhea with blood, or if you have fever with chills, or if the abdominal pain becomes too strong, or if the diarrhea persists for more than 72 hours.
Avoid swimming in sweet water, like lakes, lagoons, streams or rivers, which are not proven clean. Drying right after an inevitable or accidental exposition with contaminated water can reduce the possibility of schistosomiasis, but it is not a trustable way to avoid this disease.
Before going to the beach, verify if the water is safe for swimming in the newspapers or in the internet. Generally, the beaches closer to the center are more polluted, so, it is worth choosing a further one to enter on the water.
If you take any medicine to Brazil, verify if all the medicines are clearly identified and inside their original packing. It is also advisable to take a signed and dated letter from your doctor describing all the medical conditions and listing all the medicines that can be transported.
Health plan: Verify if your health insurance covers the medical expenses abroad. Don't travel without insurance. In case of disease, the expenses due to medical care and evacuation can be extremely high. Always carry your insurance card, order forms and other documents. It is advisable to determinate, before your departure, if your insurance plan will pay directly to the providers or if it will refund them later.
Considering the high temperatures, remember to use sunscreen regularly.
Due to HIV and other sexually transmitted diseases, it is advisable to use condoms during any sexual relation.
Ambulance services: In Brazil, the emergency number is 192.
Tips provided by
Dr. Galdino Campos of Clinica Galdino Campos,
a traveler-friendly medical clinic located in Copacabana, Rio de Janeiro
tel:(+55 21 ) 2255-9966