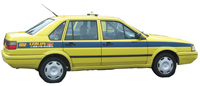 Last Updated on February 10, 2022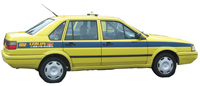 Getting around Rio is easy: just get in an Uber or a cab!
1 out of every 3 cars is an Uber or a taxi (or so it seems). What's more: it's cheap. In an Uber you can go from downtown to Ipanema for about R$30 . From Ipanema to Barra for about the same.
The meters in cabs have 2 rates (bandeiras): "1" for daytime (6am to 9pm) and "2" for nighttime, weekends, holidays and the month of December. The "2" bandeira charges 20% more than the "1", so check. Just remember to ask the taxi driver if he knows how to get to where you want to go before you step in "voce sabe chegar no …. " pronounced "vo-say sa-bee shay-gar no [insert place here]…". If he doesn't know, hand him your hotel card or take the next cab.
Car Rentals
Driving a rented car has become easier with the advent of the GPS. It does become helpful if you are planning on visiting the Off-Zona Sul attractions (see page 54), or if you plan on visiting Buzios, Petropolis or Paraty (cars are not allowed on Ilha Grande) (see page 170).
Subway
Check the Rio Big Map attached to the back of this book.
Buses
The other, less recommended, transportation method are the public buses. Although a lot cheaper, these take longer (up to 55 minutes from downtown to Ipanema, where a cab would take 20 minutes).
Enter thru the front, pay inside for each route. There are no day-passes.
Frescão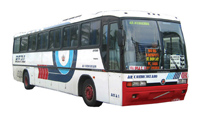 A safe and comfortable option if you are going to or from the downtown area is to take the "Frescão", an air conditioned passenger bus that serves the business commuters.
They go for R$9 and run more frequently during rush hours.
Chauffeur Service
The classy option is always a chauffeur service, available outside most 5 star hotels. Although their rates start at R$100 an hour, some chauffeur services are also accredited tour guides, making them an excellent alternative to guided group tours.