Last Updated on February 10, 2022
Summer Clothes
It is constantly hot and humid during the summer months, when you may not even want to wear a pair of pants, let alone a sweater at night. Ladies stick to shorts, skirts, summer dresses, tank tops (vests) and T-shirts. Men stick to sandals, Bermuda shorts and T-shirts.
Winter Clothes
Winter (June to August) in Rio feels like mid-May in the northern part of the US and Europe, or like the beginning of April in the southern part of the US and Europe. Dress accordingly. During a cold night in mid winter, temperatures drop to 60F, 15C
Equipment
Sunglasses
Cheap watch
Digital camera (the smallest possible)
Disposable camera (for street events)
Anti-diarrhea medication
Sunscreen and after-sun
Cap
Travel-socket adapter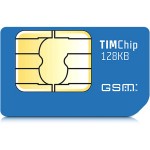 GSM mobile phone
A GSM ready cellular phone will help you stay connected with the world by using the roaming service from Brazilian carriers. If your phone has a built-in camera, even better: take and send pictures and videos to make all your friends instantly jealous. (To learn how to activate your phone in Brazil, see page 28)
Budget and Money
Cheap spending (eating at the hostel, few restaurants, no hard-core clubbing, basic tours): US$75 a day.
Average spending (restaurants and street food, hostel or cheap hotel, most of the tours): US$130 a day
All-out good living (nice hotel, restaurants, all the tours, clubbing, shopping, massages etc): US$250 a day
You should bring half of your budget in cash and have the other half available on your credit card.
Petty Cash
If you are in a group, instead of each person paying for his or her beer, taxi, entrance and other small stuff, why not choose someone to carry the petty cash. Each morning, each member chips in R$50 or R$100.
IDs and Cards
Passport
Student ID
Driver's License
Tourist Visa
2 Credit Cards (Visa & Mastercard) Call your card company and let them know you'll be travelling to South America, as they sometimes freeze your card on seeing irregular activity, till you call in to explain.
What you don't need to bring
Towel or swimming gear (you'll look silly, buy it in Rio instead)
Snorkel or Hawaiian shirts
Winter jacket
Laptop
Black socks
Before flying to Brazil
Call the closest Brazilian consulate and check with them about the required vaccines and visas. Check the listing of consulates worldwide at:
www.brazil.org.uk