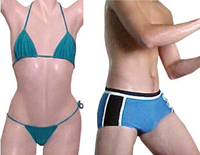 Last Updated on February 10, 2022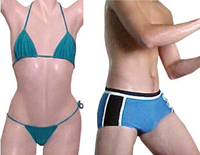 Getting access on your smartphone
You can now get a pre-paid SIM chip from TIM telecom, called Inifinity-Pre, or Claro Pre-pago Ilimitado, to browse the web and get mails on your smartphone. What's even better is the price for internet usage on these pre-paid chips: 50 centavos per day! That's right, you can browse, email and even Skype all you want for 50 cents. Imagine how your trip will improve!
To get a pre-paid chip, and if you have the help of a Brazilian or a concierge at your hotel, you can simply go to consumer eletronics chain stores like Casas Bahia or Lojas Americanas and buy the chip, R$10, together with R$18 worth of credit, asking the sales person for "credito, por favor". Then install in your unlocked smart phone, Call any number and you will be transfered to a TIM or Claro customer service. After you get to a live customer rep, say "Do you speak English?". You'll be transferred to the English speaking department who will register you after getting some basic passport info. In a few minutes your phone should be working.
The Pricey Alternative: Roaming
Your GSM mobile works in Brazil. It roams calls using local carriers, so you can send text messages, pictures and videos, access the internet and, of course, make and receive calls.
To make calls in Rio, use the following dialing process:
• Making local calls: simply dial the number
• Calls within Brazil: 0 + long distance carrier code + city code + phone number
• Calls outside Brazil: 00 + international long distance carrier code + country code + phone number
If you don`t know the codes for long distance carriers, simply let your phone choose one from its automatic programming. To save money, it`s best to check with your phone`s carriers for partnerships with Brazilian carriers.
Your contacts back home can reach you simply by dialing your regular number, with no prefixes.
Brazilian money
At the airport, only change US$50, enough to pay for the cab to your hotel. Once there you'll be able to exchange at fairer rates.
At the Beach Gear Shop
Flip Flops
Brazilian fashion beach wear
Frescobol (paddleball) paddles
At the pharmacy
Sun-screen
After-sun lotion (Aloe Vera)
Antidiarrheal medicine
"remedio para desarranjo"
Hangover medicine
"remédio para ressaca"
At the supermarket
Snacks
Carry at all times
Reals (Pronounced "Hey-ice") in small bills
Photo ID (or a xerox of your passport)
1 Visa or Mastercard credit card
Hotel card
Should you get lost, you can hand this to the cab-driver.