We make Rio`s most useful and used map!
You can find them at over 90 hotels and hostels in Rio.
To advertise your tourist attraction with us, contact us at cris@rioforpartiers.com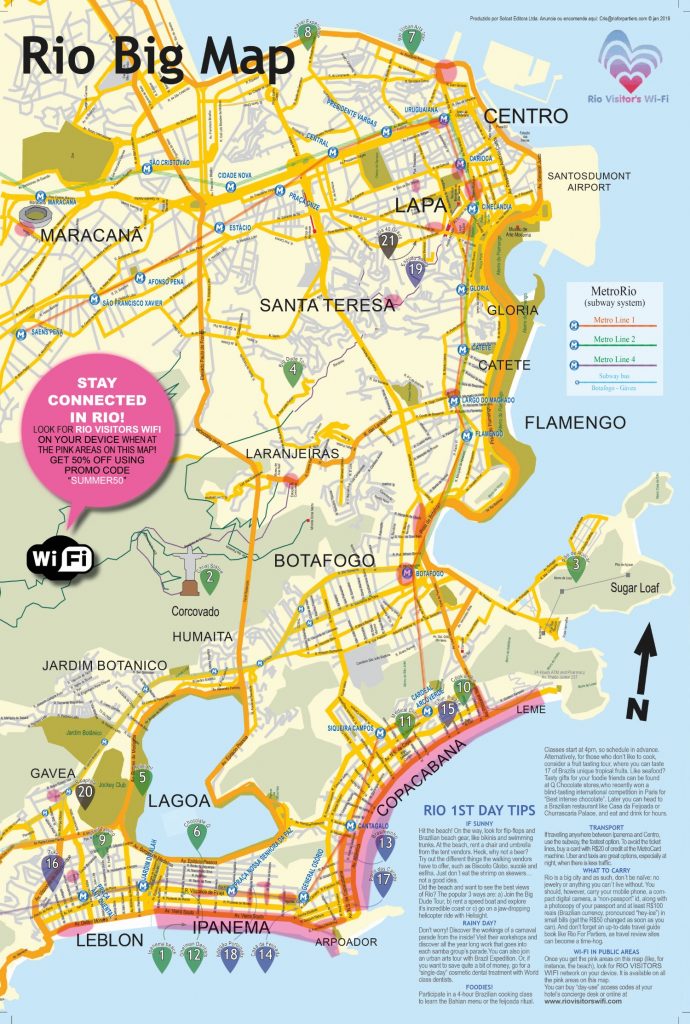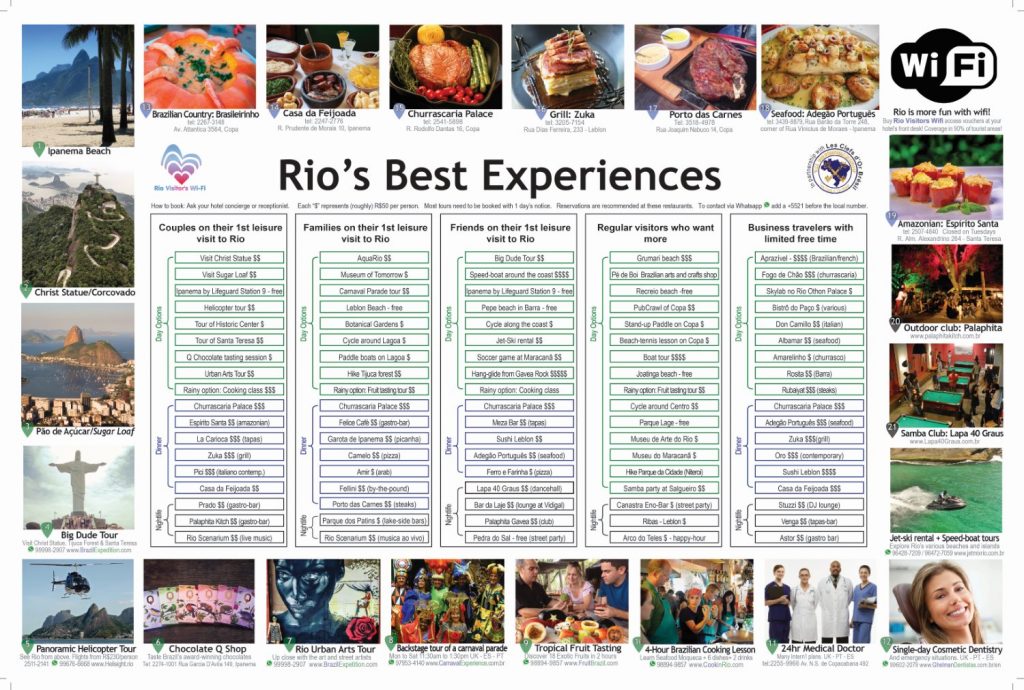 Anuncie no Rio Big Map
e se apresente ao turista nacional e internacional
Tiragem:
20 mil por mês (baixa estacao), 30 mil por mês alta estação (dez – março, julho e ago)
56 Hoteis com perfil turistico
Acapulco
Arena Copacabana
Arena Ipanema
Arena Leme
Astória
Atlântico Copacabana
Atlantis
Augustos Copacabana
Bandeirantes
Best Western Rio Copa
BW Arpoador
BW Copacabana
California Windsor
Copacabana Praia
Copacabana Palace
Emiliano
Fasano
Florida Windsor
Hilton
Hotel Novo Mundo
Ibiza
Ipanema inn
Mirador
Mirasol Copacabana
Novo Mundo
Novotel Botafogo
Oceano Copacabana Hotel
Olinda Othon Classic
Orla Copacabana
Ouro Verde
Pestana Rio Atlantica
Praia Ipanema
Premier Copacabana
Real Palace
Rio Copa Hotel
Rio Design
Rio Interntl. – Porto bay
Rio Othon Palace
Ritz
Royal Rio Palace
Royal Tulip
Savoy Othon Travel
Sheraton Rio
Sofitel Rio de Janeiro
Sol Ipanema
Solar de Santa
South American
Tulip Inn
Vermont
Vilamar Copacabana
Windsor Copa
Windsor Leme
Windsor Miramar
Windsor Martinique
Windsor Excelsior
Yoo2

Hostels:
33 hostels membros da RioHost (os principais e maiores hostels do Rio)
6 quiosques de informação da Riotur
Top 11 agencias de apartment rentals
 Exemplo de exposição do mapa no desk dos concierges no Praia Ipanema Hotel
Arte e texto: Foto por conta do cliente. Nos mande 10 para escolhermos a melhor para inserir no nosso estilo editorial.
Mandaremos a arte para sua aprovação.