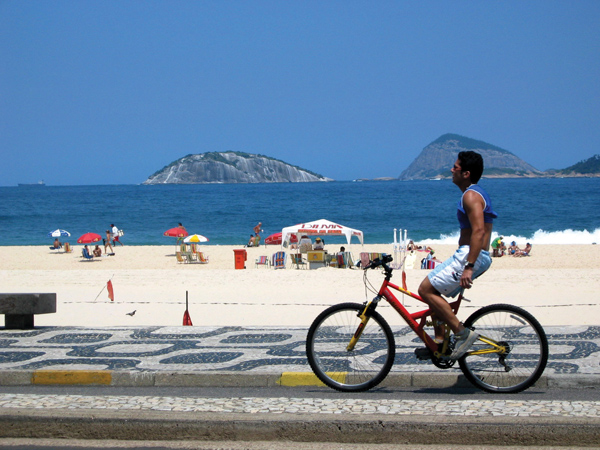 Last Updated on February 10, 2022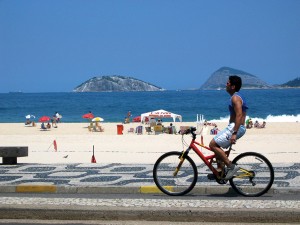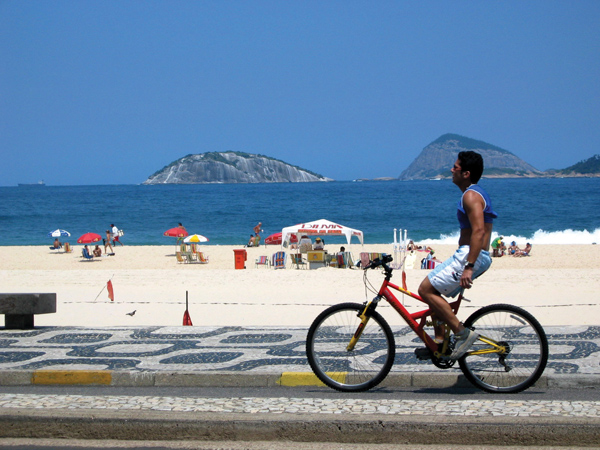 The first thing anyone arriving in Rio should do is sit on Ipanema beach for at least a few hours. But of course, you can't just "go" to the beach – there is a ritual to follow. Estimated Total Time (T): 8h Estimated Total Cost (C): R$ 130   Best on: Sunny Weekday
Beach Gear
First, buy yourself some fashion conscious swimming gear, as Brazilian beach fashion is different from other countries: swimming trunks are wide on the side and bikinis are medium-small triangles with horizontal straps.
Breakfast
Go for a juice and "pastel" (see page 161) at any of the juice bars on Visconde de Pirajá street.
Ipanema Beach
You can now go to the beach. If you want the hip young spot, look for "Celebridade" tent by the big tall coconut tree between Joana Angelica Street and Maria Quiteria. If you want to eat good food and drink world-rocking caipirinhas, opt for Uruguai`s tent just to the left of the Posto 9 life-guard post. Tell the beach tent vendor you are a Rio For Partiers reader and you would like special treatment. He will find a chair for you upon request (R$6). Plunk down and let the view sink in. Don't order a beer just yet. Butt-watch instead.
You are in one of the world's most blessed cities and you are on vacation. Now you can order a beer. Ask for a beer holder (isopor) as the heat can warm up your beer before you get half way through it.
You can try most of the stuff the beach vendors have to offer, with the exception of the shrimp, which tends to go bad under the sun.
Steak Sandwich
If you want to try something different, go to the "Uruguai" beach tent. He makes probably the best chicken sandwiches in Rio, using his own "chimi-churi" sauce. Don't add the peppers though.
After the beach, wash off the sand at the lifeguard station and head over to Benkei (sushi), Garota de Ipanema (steak and fries) , Delírio Tropical (salads) or Big Nectar (sandwiches) for a late lunch.
Window Shop Visconde
Check out the shops along Visconde de Piraja, walking counter-traffic till sundown. Cut through to the beach and hopefully catch the sunset in Ipanema, drink in hand. Head back to the hotel for a late siesta.