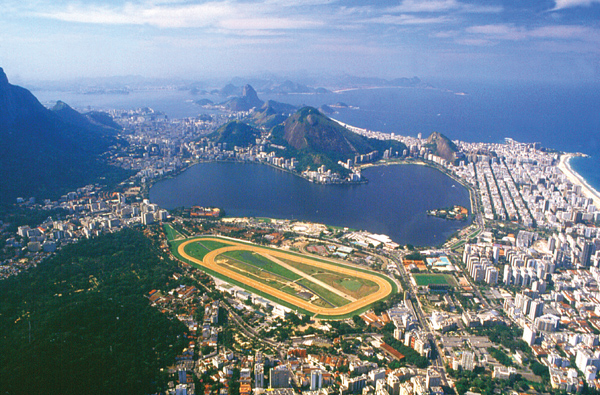 Last Updated on February 10, 2022
This is one of those days when you wake up on top of the world: First stop, Corcovado (Christ statue).
Estimated Total Time (T): 6h Estimated Total Cost (C): R$ 90 Best on: Clear weekday
1 Breakfast
After breakfast go to your local fruit stand/grocery store and buy one mango, one caju fruit and one fruta do conde, (we'll explain on page 164).
Trem do Corcovado
Get a cab to the Trem do Corcovado, so you can take the train along an eye opening track up to the statue. Rua do Cosme Velho 513, 8:30am to 6:30pm).
The taxi driver will try to tell you he can drive you up to the statue for X reais, but it is not the same as the train experience.
Christ Statue
Once up there, check out the view, shoot photos, have a morning beer, hang out for an hour and then head back down.
Santa Teresa
Cab to "Largo do Guimarães" in Santa Teresa. There you can walk or catch a bus towards Lapa. This bus runs through St. Teresa, a 19th century neighborhood filled with cute little houses in the traditional Portuguese post-colonial style.
Lunch
Get off the bus at Largo do Guimarães (ask somebody) and sit for lunch at any of these places, whichever is open: Sobrenatural, Bar do Mineiro or Espirito Santa. They all carry typical Brazilian dishes at fair prices.
Largo da Carioca
Hop back on the bus and get off at the last stop. Ask around for Largo da Carioca.
There, you will find a mixed bag of Brazilian street life: kiosks selling products infringing on copyright, fire-eaters, circus freaks, etc. After checking out this human zoo, head over to the Church São Francisco da Penitencia, one of Brazil's most beautiful Baroque churches.
Happy Hour
You can then, as a reward, head over to Beco das Sardinhas for a dozen cold ones.